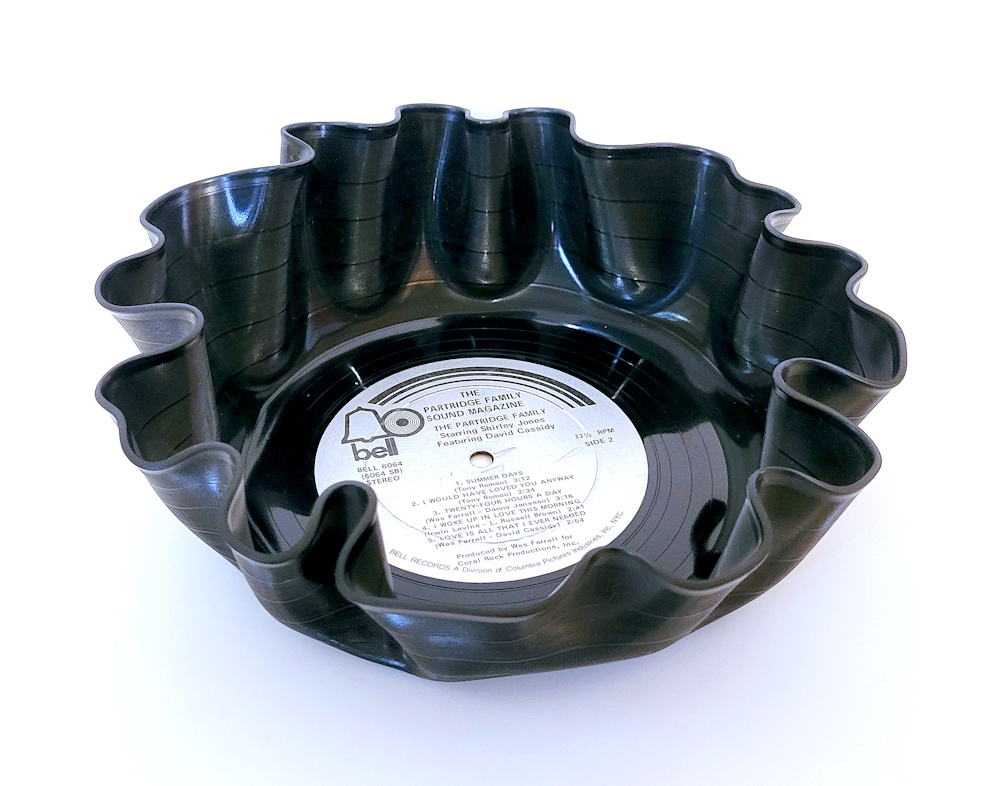 *For best view, you may want to view this page long ways on your phone*
The list below can be sorted and searched!

**List may take a few seconds to load**

Shop More Bowls
Still not seeing what you want? We have a selection of bowls are available in our online shop that may not be available at this event. We're constantly making new bowls though, and can't always keep up with the process of putting each one in the shop, so if there's something specific you're looking for simply contact us via e-mail or phone. We'll see if we have it available, or we'll put it on our list of albums to keep an eye out for and let you know if it becomes available.
Custom Orders
Would you like a specific record made into a bowl? Hillary's Handmade accepts custom orders for record bowls!
Simply bring, or ship, her the record you'd like turned into a bowl, and she'll work her magic! Only $8 per bowl.
E-mail Hillary at hillary@hillaryshandmade.com to place a custom order.