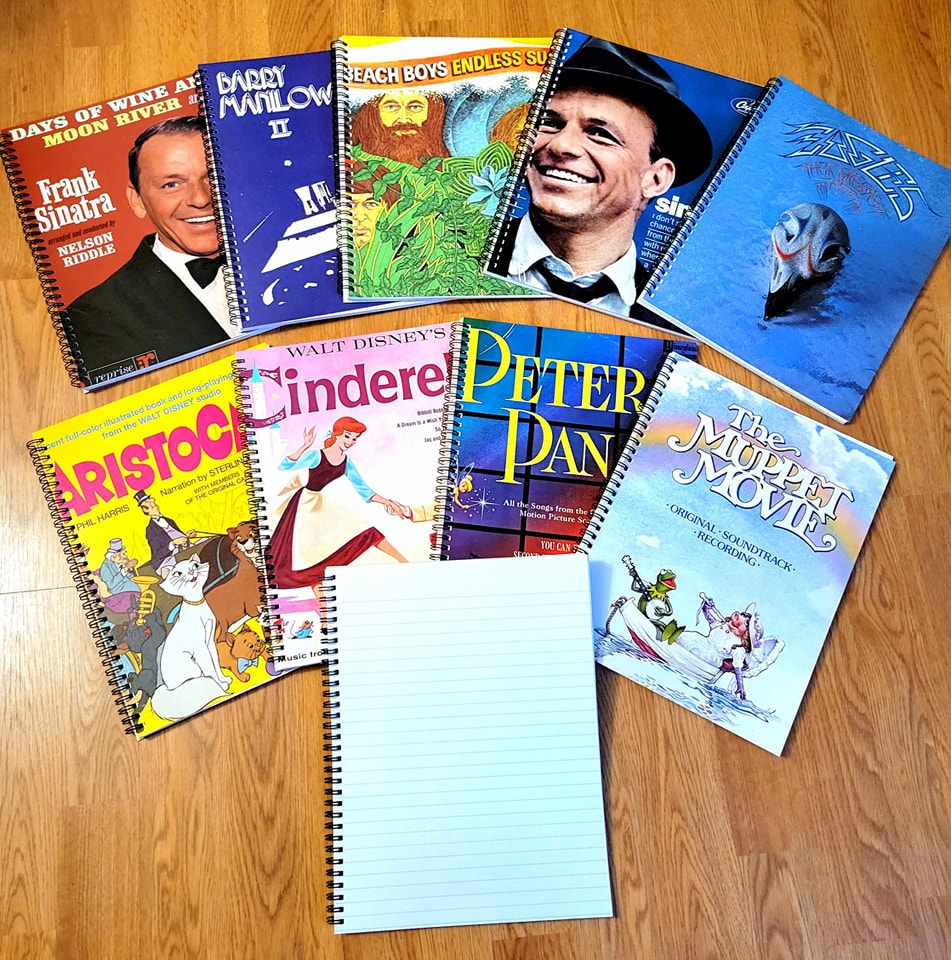 Notebooks made from old record album covers!
Great for any writer, journalist, music lover, list makers, or people who just want to stare at the beautiful cover art.

Shop Notebooks
These are a new item, and therefore not yet available in our online shop.
However, you can find all available notebooks in-person at any of the upcoming events Hillary's Handmade will be attending. Or, check out the Hillary's Handmade Facebook Page, where new books are sometimes posted.

Requests
Would you like a specific notebook?
E-mail Hillary at hillary@hillaryshandmade.com. If she doesn't currently have the notebook you are looking for in stock, she can put you on a list of records to search for and will then contact you if/when she finds it!

Custom Orders
Hillary's Handmade accepts custom orders for Notebooks!
Simply bring, or ship, her the album cover you'd like turned into a notebook, and she'll work her magic!
Only $10 per book.
E-mail Hillary at hillary@hillaryshandmade.com to place a custom order.
Current Record Album Notebooks Available:
COMING SOON
---