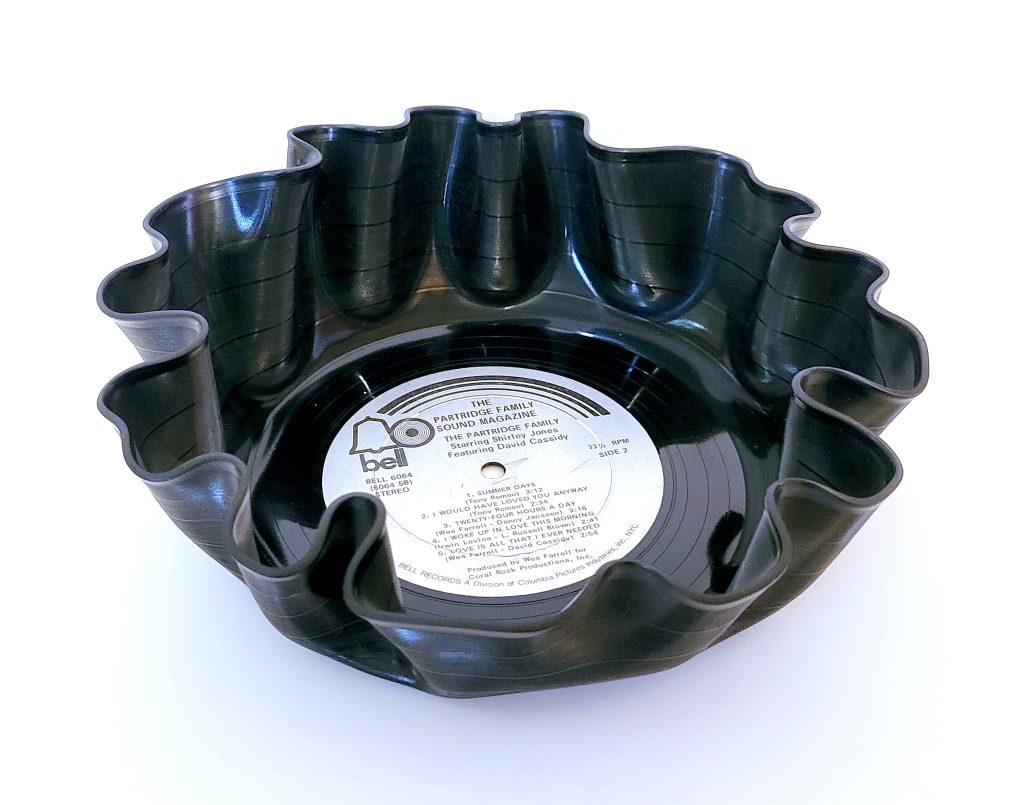 Bowls made from old vinyl records!
Great for snack bowls at parties, center pieces, holding keys or jewelry, or just as decoration. Just don't try to holding any liquid in it, as it will just come pouring out the hole in the center.

Shop Bowls
Record bowls will soon be available in the online shop.

Until then, if you'd like to shop for record bowls, you can always visit Hillary's Handmade in-person at any of her upcoming events!

Or e-mail Hillary at hillary@hillaryshandmade.com for more information.


Custom Orders
Would you like a specific record made into a bowl? Hillary's Handmade accepts custom orders for record bowls!
Simply bring, or ship, her the record you'd like turned into a bowl, and she'll work her magic!
E-mail Hillary at hillary@hillaryshandmade.com to place a custom order.