Description
This is for Vendor Payment only.  You should have previously received an acceptance email before remitting payment.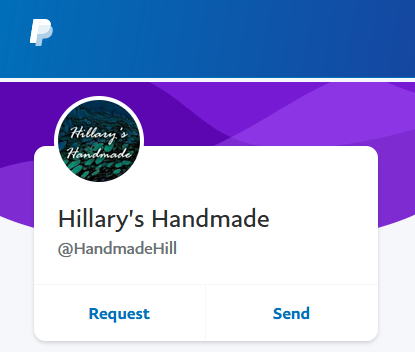 Payment can also be made directly through Paypal to paypal@hillaryshandmade.com at
https://PayPal.me/HandmadeHill
IMPORTANT NOTE:  If you are sending payment directly through PayPal, there is another account that looks like Hillary's Handmade.  Please make sure you see the correct account before proceeding.